Kempinski Hotel Barbaros Bay Bodrum Turkey
Nestled on the bluffs overlooking pristine Barbaros Bay, the Kempinski Hotel Barbaros Bay is within easy reach of central Bodrum and its vibrant nightlife (14 km. /8.5 mi.) and just 38 kilometers (23 mi.) to Milas Bodrum International Airport (BJV). It is less than three hours from Izmir's Adnan Menderes International Airport (ADB) and Dalaman Airport (DLM). The Greek island of Kos, part of the Dodecanese chain, is just 45 minutes by ferry, giving you the option of flying into or out of Kos Island International Airport (KGS) as well.
The New York Times does not call Bodrum the Saint Tropez of Turkey for nothing… Along with its secluded bays, hidden coves and historic treasures, Bodrum also offers all the delights of a world-class resort from designer shopping and authentic handicrafts to golf, scuba diving and outstanding sailing, not to mention fine dining and world-class nightlife. So you are really spoiled for choice, with the best of both worlds – get away from it all and get into the thick of things… In Bodrum, be as secluded or sophisticated as suits your mood…
Your room at the Kempinski Hotel Barbaros Bay is comfortable enough to be perfect for cocooning and features all the amenities you expect from the world's luxury expert, but the experience you will treasure is the unique zen of a perfectly frosted glass of champagne sipped on your walk-out terrace as it seems to float effortlessly on the rays of the sun setting silently into the Aegean. 
As expansive and luxuriously tranquil as their limitless views of the blue Aegean, our 201 square meter Presidential Suites each have their own design language – Asian Flavor or Ottoman Desire, and both feature expansive terraces with al fresco whirlpools, as well as a host of exclusive amenities and private services. Each of our 12 Single-Bedroom suites is the perfect couples retreat, featuring a large living room, a powder room, a master bath with jacuzzi, and a bedroom with a balcony or terrace that is the perfect place to greet the day, commanding a panoramic view of the Aegean. After a demanding day of sun, swimming and a sauna, the en suite living area of our 11 Junior Suites is the perfect place to contemplate life's most challenging decisions, like which of our gourmet restaurants to choose for dinner.
Spa & Wellness Services
Discover the sixth sense, the sense of harmony and of serenity, of wholeness and nature that comes only from the balance of our five senses. At The Spa, our aim is to offer our guests a new kind of spa experience, one that is truly holistic, tailor-made and designed to rejuvenate and energize, and ultimately provide the knowledge, tools and support required to create a better quality of life. This is a unique 5,500 square meter paradise that is home to luxury treatment rooms, an indoor pool, whirlpool, Turkish bath, sauna and steam rooms. Offering an unrivalled range of treatments, our international spa professionals can advise and guide you as you select options for body and beauty care, all designed to enhance your well-being through mind and body balancing.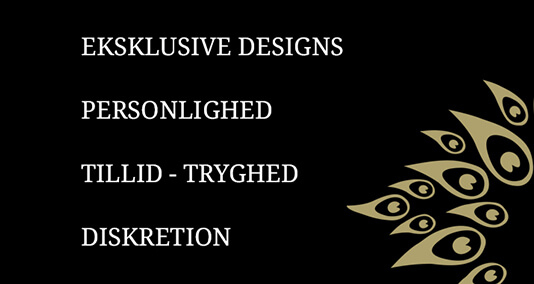 Ring 39 618 618 – eller skriv, så vender vi hurtigt tilbage.