Dinarobin Beachcomber
An elegant five-star resort, Dinarobin Hotel Golf & Spa is a haven of peace and tranquility - the ideal setting for your luxury holiday in Mauritius and the perfect sanctuary to renew your body and soul.
Cascading pools dotted with islets bright with flowers, spacious wooden decks, terraces designed with sea views and tropical gardens planted with exotic trees make Dinarobin the symbol of tropical elegance in Mauritius.
Located on the most scenic shoreline in Mauritius with the spectacular Le Morne Mountain acting as a dramatic backdrop, Dinarobin offers an intimate village setting. The resort features luxurious all-Suite accommodation that blends harmoniously into the lush tropical gardens.

Dinarobin and Paradis, an adjacent Beachcomber resort of the same category, share facilities. Thus guests of Dinarobin have access to the 18-hole Par 72 golf course at Paradis and may choose to dine at eight inviting restaurants, four at each hotel.

Dinarobin also offers a range of complimentary land and water sports and access to two additional championship golf courses in the vicinity. The Spa by Clarins is without a doubt the most beautiful Spa in Mauritius and the ideal place to relax and be pampered.

The resort's fabulous setting is complemented by world-class service. The ever-attentive staff attends to your every whim in the restaurants, in your Suite, or on the beach as you relax in the shade under your straw parasol.
For absolute indulgence during your holiday in Mauritius, choose Dinarobin, a resort that offers new standards in luxury, a place of calm and beauty that will soothe your senses.
Afrejseperioder og priser:

01 juni – 22 juli 2018
Fra kr. 21.600 pr. person, når to voksne rejser sammen.
23 juli - 30 september 2018
Fra kr. 20.600 pr. person, når to voksne rejser sammen.
(Rejsen skal bestilles senest 60 dage før afrejse)

1. oktober - 31 oktober 2018
Fra kr. 25.950 pr. person, når to voksne rejser sammen.
(Rejsen skal bestilles senest 60 dage før afrejse)

Rejsen inkluderer:
- Fly København – Mauritius t/r med Emirates
- 7 nætter i en Junior Suite
- Halvpension (morgen og aftensmad)
- Privat transfer til- og fra Mauritius lufthavn
Livsnydere kan starte her,
Kontakt Lykke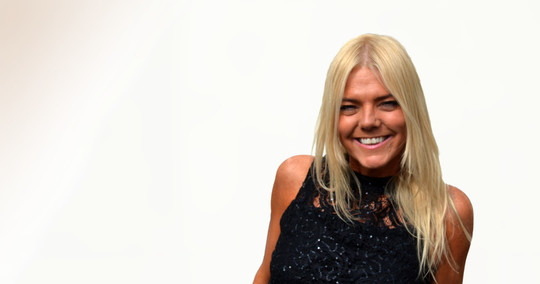 Ring 39 618 618 – eller skriv, så vender vi hurtigt tilbage.