Ksar Char-Bagh
Ksar Char Bagh is a Guest Palace of Charm and luxury situated in the heart of the Marrakech's Palmeraie inSouth Morrocco.
After heading into the desert scrubland of the Palmeraie, driving down a bumpy dirt track, pushing past alarge gate, and walking up a long garden path, you're not sure what to expect. An imposing tower with asilver door looms above you... open the door and you enter an entrancing fairytale of fountains and flowers.
This is not your ordinary hotel – Ksar Char Bagh is a palace. But not one that emerged out of thin air. It tookthree years of design planning plus the hard labour of 200 men working daily for 15 months to turn Nicoleand Patrick LeVillair's incredible vision into a concrete and exquisite creation.
Set in 4 hectares of Persian-style gardens, with water and streams criss-crossing to symbolise the rivers ofparadise, Ksar Char Bagh is close to heaven on earth. It has 13 luxurious suites, a billiard room, library, cigarroom, huge vaulted marble hamman, tennis court, two heated pools, and an exceptionally discreet staff of 45(including a talented French chef), who will move heaven and earth to arrange anything you want
A Member of Relais & Châteaux since 2005.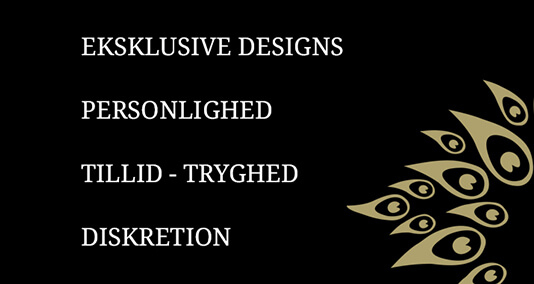 Ring 39 618 618 – eller skriv, så vender vi hurtigt tilbage.